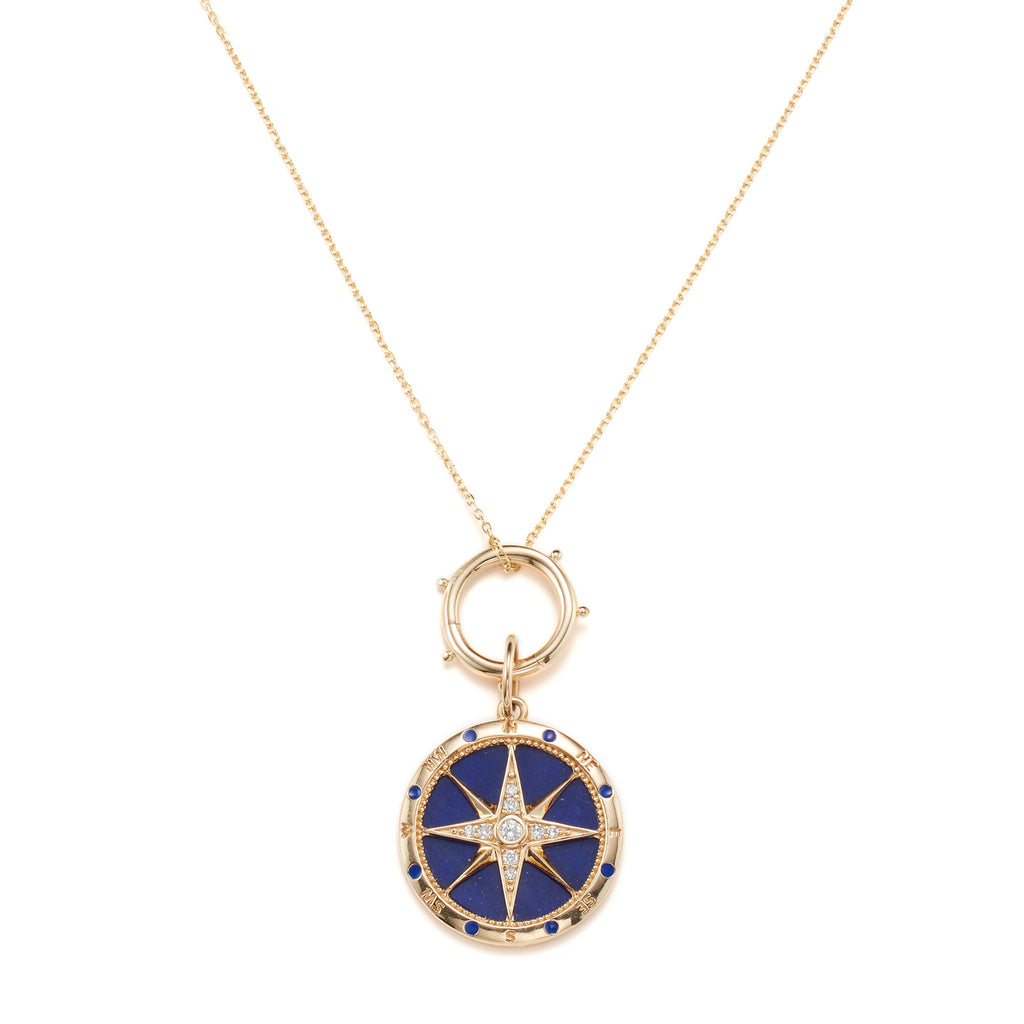 Pavé diamonds and sapphire on 14k gold chain

Care Instructions:
Gold: Do not sleep with jewelry as skin oils and linens can cause damage. Store separately or with other gold jewelry. Clean using a damp cloth or simply sudsy water.
Diamonds: To clean, soak diamond jewelry in an ammonia-based household cleaner and brush with a soft, clean toothbrush.