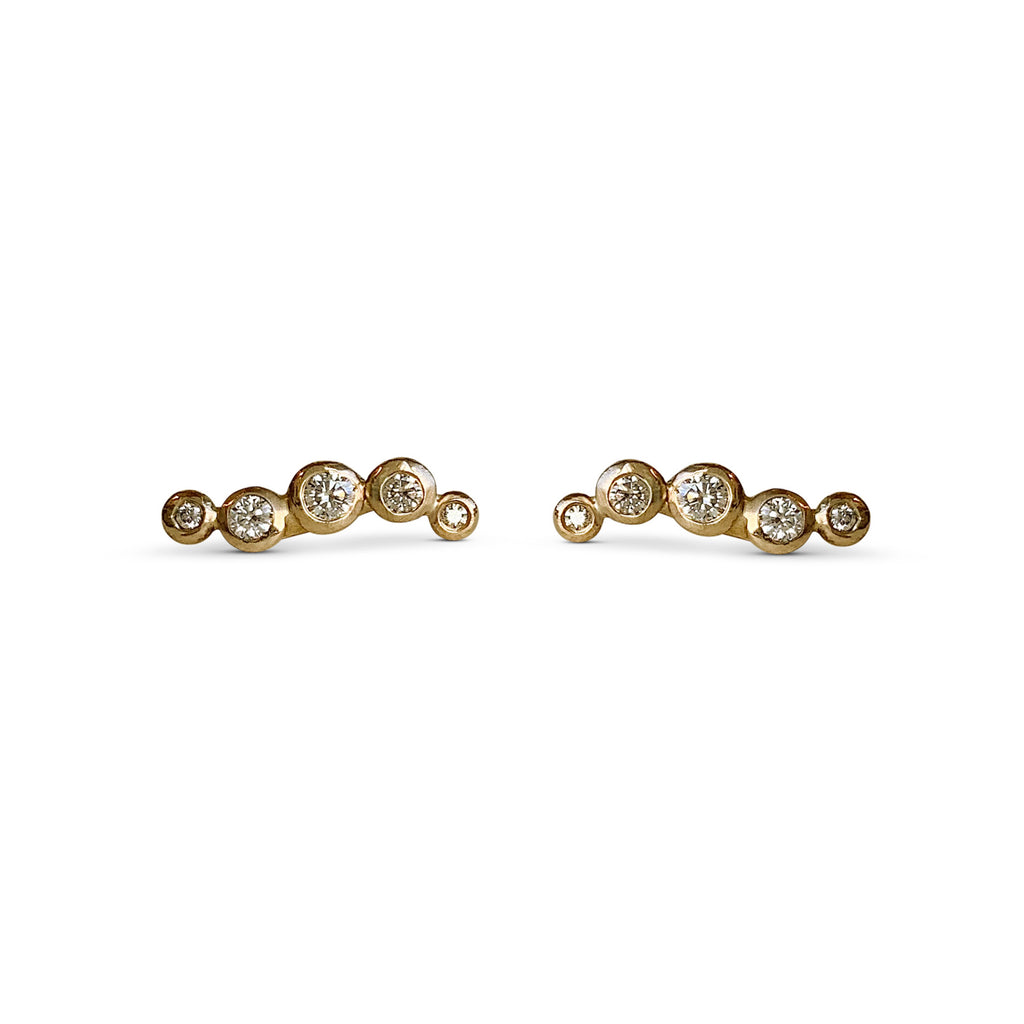 14K Gold, 1/2in. with white diamonds ct weight .62 each. Handmade in California by Amy Nordstrom.
Care Instructions:
Gold: Clean regularly using soapy, lukewarm water or by bringing it to a local jeweler. Store away from other metals, wrapped in a soft cloth.
Diamonds: To clean, soak diamond jewelry in an ammonia-based household cleaner and brush with a soft, clean toothbrush.