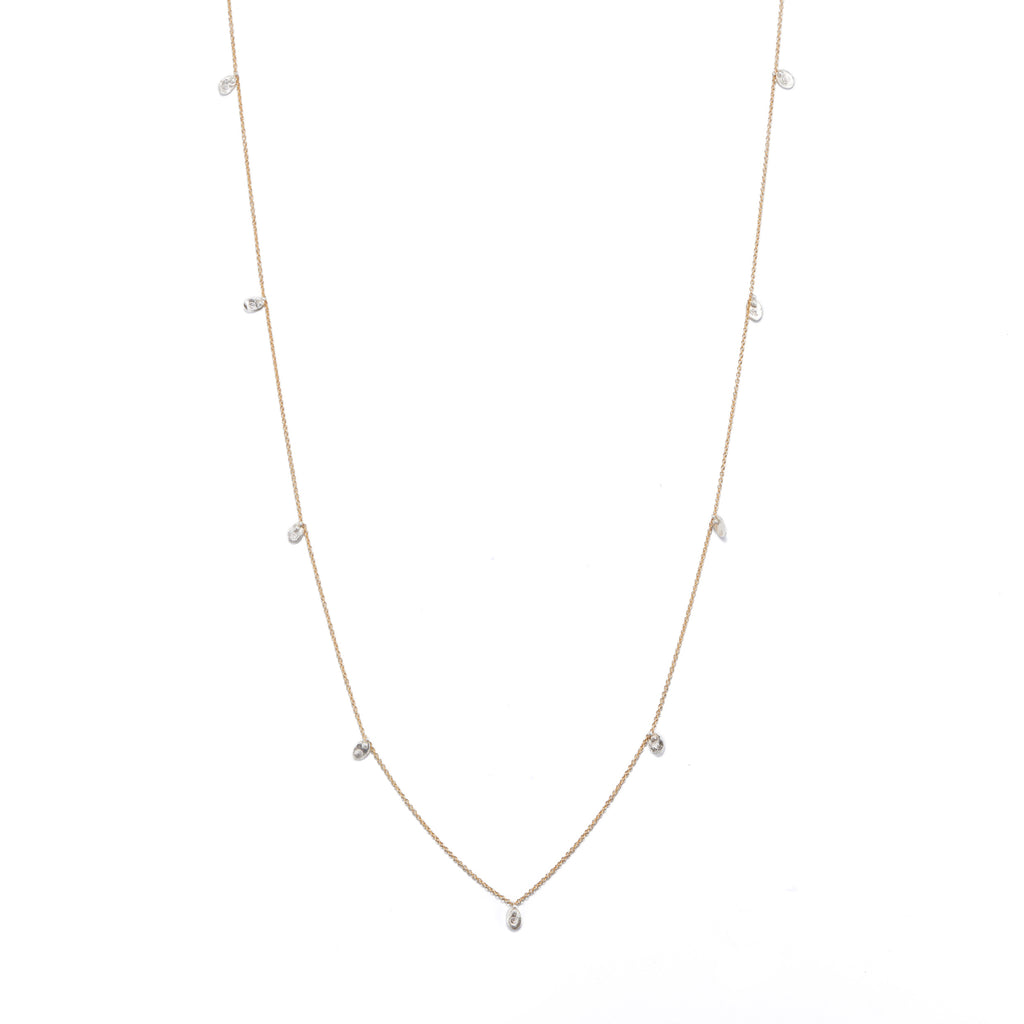 14k gold filled, hand-hammered sterling silver leaves. Handmade in Massachusetts by Sage Belber.
Care Instructions:
Sterling Silver: Use a silver cleaning cloth or a cleaning agent that has a sulfur base. If the surface becomes scratched, take your jewelry to a professional jeweler for polishing.
Gold: Clean regularly using soapy, lukewarm water or by bringing it to a local jeweler. Store away from other metals, wrapped in a soft cloth.